About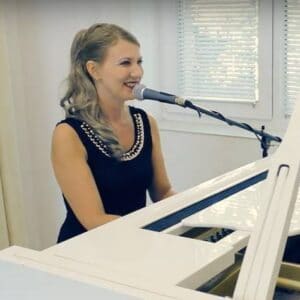 Lilyan Kadieva
is cheerful, expressive, charming. Excellent entertainer, with particular sense of humor and reverence for the musical.Socially active, with diverse interests. Lilyan always interacts well with the audience. While singing and playing in different formations – from duo to quintet – Lilyan gathered experience in numerous prestigious restaurants, night clubs, piano and lobby bars around the world. With more than 600 songs, her repertoire covers quite broad range of music genres, such as: jazz standards and evergreens, blues, rock, country, latino and contemporary pop music. She is provocative where the situation evokes it and composed when the occasion requires it. Lilyan has a musical background, and is working constantly to improve her skills of highly accomplished entertainer. She enjoys her life on wheels with all the challenges associated with it. Lilyan always shows respect towards different cultures and nationalities and gets inspiration from the diversity.
Awards
1st Prize of Soloist, 2022 Annual Award from Artist BG (The Branch of United Bulgarian Actors)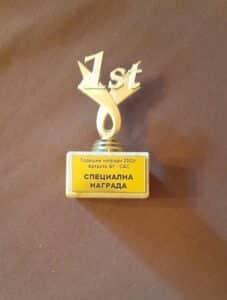 Performance/Experience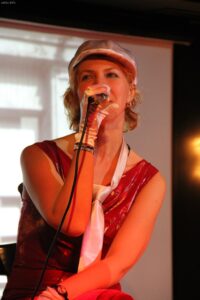 On Land
XIV Hakone Hotel, Japan, 2019 Jul-2020 Jan
Lucky Bansko Spa & Relax, Bulgaria, 2016-2019
Hotel Excelsior, Arosa, Switzerland, 2018 Feb
Alexandra Hotel, Loen, Norway, 2017 Jun-Sep
Gigs in several hotels in Mallorca, 2015 May
Mercure Grand Jebel Hafeet Hotel, Al Ain, UAE, 2013
Howard Johnson Hotel, Aby Dhabi, UAE, 2008
Amiga H-l, Seoul, South Korea, 2005
Marriott H-l, Busan, South Korea, 2005
Ocean Tower H-l, Busan, South Korea, 2005
South Korea, 2005
  Amiga H-l, Seoul
  Marriott H-l,   Busan
  Ocean Tower H-l, Busan
Howard Johnson Hotel, Aby Dhabi, UAE, 2008
Shangri-la H-l, China,Wuhan, 2004
Hong Kong Bausen Brau – Daegu and Beach, 2003
Bikini Brau House – Busan, 2003
South Korea, 2003
Cosmos and Harmony Cruise ships, Incheon, South, 2000-2001
Four and Five stars Hotels in Paphos and Larnaca, Cyprus, 1993-2000
On Water/At Sea
AmaCello, AmaWaterways, 2018 Mar-Sep
Epic, Norwegian Cruise Line, 2016 Feb-May
Costa Crociere, Costa Deliziosa, 2014 Oct-Dec
Wind Star Cruises, 2013 Dec-2014 Feb
Princess Cruises, MS Pacific Princess, 2012 Oct-2013 Jan
Scandinavian Ferries
 2009-2011
Hurtigruten Asa Group:  MS Nordlys, MS Nordnorge, MS Richard With, MS Trollfjord
2007-2009
Dfds Seaways:  MS Crown of Scandinavia, MS Princess of Norway, MS King of Scandinavia, MS Princess of Norway
Tallink:  MS Romantica
Fjordline:  MS Atlantic Traveller
Affiliation/Contract Agencies
Suman Entertainment, USA
Anne and Glen Bayley, USA
Gary Parkes, UK
Ram Agency, Norway
Pan Agency, Denmark
Othmar Studhalter, Germany
Clinton Foenander, New Zealand
Dong Il, South Korea
Kovatchev and Son, Bulgaria
Globemusic, Bulgaria
Accompanists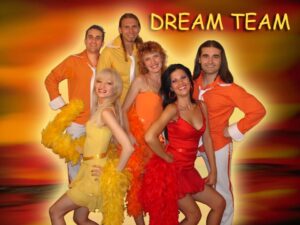 Dream Team band
"Angel" Tap Dance Formation
Magic 8 Band
NRG Band
Blue Band
Gratis Band
Bulgarian National Radio Symphony Orchestra
Gears/Equipment
Shure BETA 58A (Wireless and Cable)
Upright piano model Hartman, made year 1924
Midi keyboard controller Alesis Q49
Processed BI – amp monitor
Mixing console Yamaha MG10XU
Electric acoustic guitar Stagg, model Ovetion
Bongos, Timbales, a bunch of small percussion, model Stagg
MacBook Pro Retina, 13-inch, Late 2013

Note:  I occasionally use light backing tracks, made from I real Bi and Karaoke Version as needed.
And at last but not least – my best instrument – my velvet timbre "Mezzo-Soprano" with two and a half octave range.